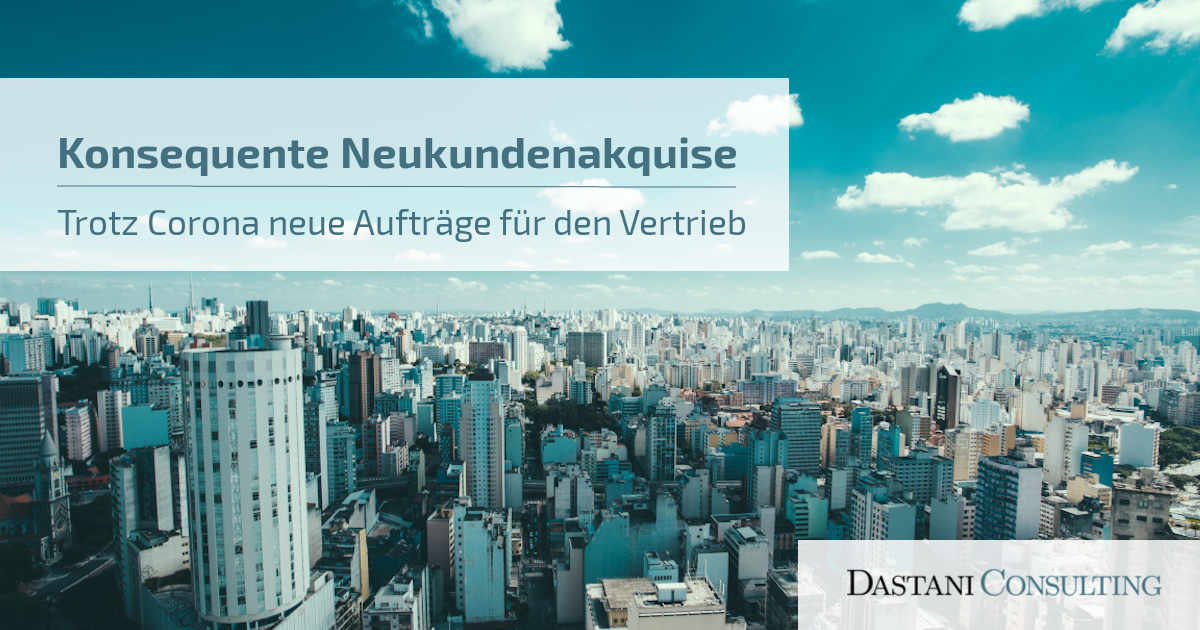 Supply and demand have collapsed massively in numerous B2B industries. Since the Corona pandemic, "retail" is not the same as "retail" and even in wholesale there are areas that are extremely in demand and others are affected by high sales slumps.
Despite the dire situation that has now been with us for over a year, at its core, supply and demand still exist in many B2B sectors – it's just that the channels that bring supply and demand together are currently blocked. Many dealer and manufacturer support points, as well as branches that B2B buyers would otherwise visit, are closed. Customer events, trade conferences and trade shows have been canceled or postponed for the long term. The field sales force was forced into "inside sales" as personal contacts by the sales force had to be eliminated. The consequence: the most important mechanisms for new customers acquisition are at a standstill.
Avoid standstill – acquire new customers
Only the web remains for matching supply and demand. On the supply side, all companies that are still able to deliver and produce can take advantage of this fact. Exactly those companies benefit from the fact that on the demand side there are no spending freezes as well as companies with unchanged or even growing purchasing budgets. Accordingly, the selection and decision-making processes around these purchases are shifting much more to the digital world since the Corona pandemic. The goal of successful sales in times of Corona must therefore be to find suitable companies on the web that indicate a high purchasing affinity despite the pandemic.
Target Group Predict – general approach
For this purpose, Dastani Consulting has developed the predictive analytics tool Target Group Predict, which performs address matching between your existing customers and market addresses on the web. Over a billion buzzwords from over several million websites, 3 million industry listings and 2 million addresses are included in the process. Artificial intelligence (AI) helps at this point to automatically distinguish between relevant industry-specific and irrelevant website words, as well as industry and company size. In this way, a total of around 4 million companies (DACH) are evaluated in terms of their affinity to the company, sales potential and suitability for specific product areas.
Despite Corona for efficient acquisition in B2B
However, the "normal" Target Group Predict – as it was already carried out before the Corona crisis – turns out to be difficult. It is not the customer structure per se, but the movement of the customer that is decisive in identifying his need in the current time. But what words on websites are currently causing companies to be deep in the crisis? Our intelligent predictive analytics software provides the answer for your company by searching the web for the exact new customers that fit your business and – despite the Corona pandemic – have high demand and revenue potential. With our tool for efficient new customer acquisition in B2B, you gain a comprehensive overview of the current market and have the opportunity to look ahead into the future in order to increase the success rate of your sales.
Our numerous case studies illustrate the success of these measures. If you have any further questions, please visit our social media channels (Xing, Linkedin, Instagram) call us at +49 (0)641 984 46 – 0.