Overcoming rigid infrastructures:
Our Digital Solutions Portfolio
Increase profitability by opening up new business areas and building promising business relationships.
Targeted sales with accurate predictions that raise your sales function to the next level.
Evaluate your own performance on a daily basis through our transparent, compact presentation of the relevant key figures.
Our Digital Solutions Portfolio
---
Our ambition is to always apply our analyses and predictions in a way that enhances profitability for our customer base. Rigid infrastructures often present a hurdle that should not be underestimated. Rigid and inflexible system structures often limit the scope of application of our predictive results. In such cases, the potential benefit and the associated effect on profitability can only be exploited to a limited extent.
Flexible control elements & system structures
Increase the attractiveness of the customer journey
Always up-to-date with key figures processed on a daily basis
Increased sales efficiency through tailor-made control systems
Flexible system structures
---
We have initiated our Dastani Digital Group team in order to be able to quickly and professionally close the gap between developing predictive results and successfully applying them. Our targeted and innovative approaches to creating solutions help our clients to always be a step ahead of their competition.
Targeted solutions
---
Whether through apps or web-based sales and information systems, we already provide several thousand staff on a daily basis with the relevant information and necessary impulses to sustainably enhance earnings. From individual sales personnel to senior management, our information systems provide useful aids and offer valuable support in their daily business.
Just three years ago, no board member would have
talked to me about the results of mathematical forecasting models ...
today they are enthusiastic!

Dr. Parsis Dastani

Dastani Consulting GmbH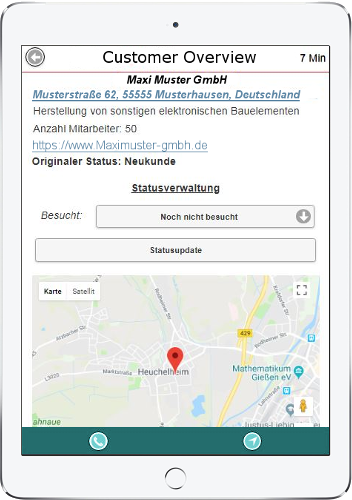 Lead management systems
---
In the past few years, our Digital Solutions Group has designed, constructed and applied numerous lead management systems. Our systems accompany the sales function throughout the life cycle of an individual customer – from the first prospective point of contact via regular predictions of their potential to actively selling the suitable products.
Marketing information systems
---
Marketing information systems deliver compact and relevant key figures for individual sales channels on a daily basis, showing up trends and benchmarks against which the success of individual promotional activities can be measured. The transparent and intuitive presentation of one's own data enables a focused, daily evaluation of the resulting performance. Marketing and sales functions find themselves in the comfortable position of always being able to react flexibly to new challenges and to deploy the available budget resources where they have the most impact.
Sales application
---
Nothing is more convenient than being able to support sales personnel with aids that he carries with him anyway: in this case his mobile phone. Our sales applications are his daily practical companion in raising your sales function to the next level. Based on our reliably targeted predictions, our app enables target-driven sales and helps generate new contacts. Don't send your salesman on a 100 km trip to a distant customer while another 20 potential new customers are positioned on the way there!
E-Commerce
---
Open up new business areas and develop promising new contacts. Our e-commerce solutions help you particularly in the B2B area to find business partners who fit in with your philosophy and give you real added value. Our system accompanies you from the interest-generating to the ready-to-use sale stage and follows the principle that nothing is more frustrating than investing in a customer you can never expect to acquire.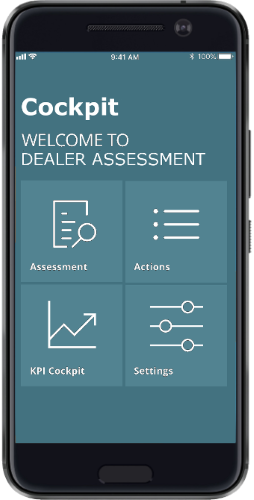 Alexa applications
---
The Dastani Digital Solutions Group's Alexa apps raise convenience at all levels. We close the gap between our clients and the end users by enabling customers to place their orders easily and without complication whenever it suits them. What's more, our Alexa apps also bring convenient and valuable benefits for top management. By extracting and transferring the essentials from complex reports, we help you save valuable time while keeping you up-to-date with our daily reports.e!
The Best Way To Predict The Future Is To Create It

Peter Drucker