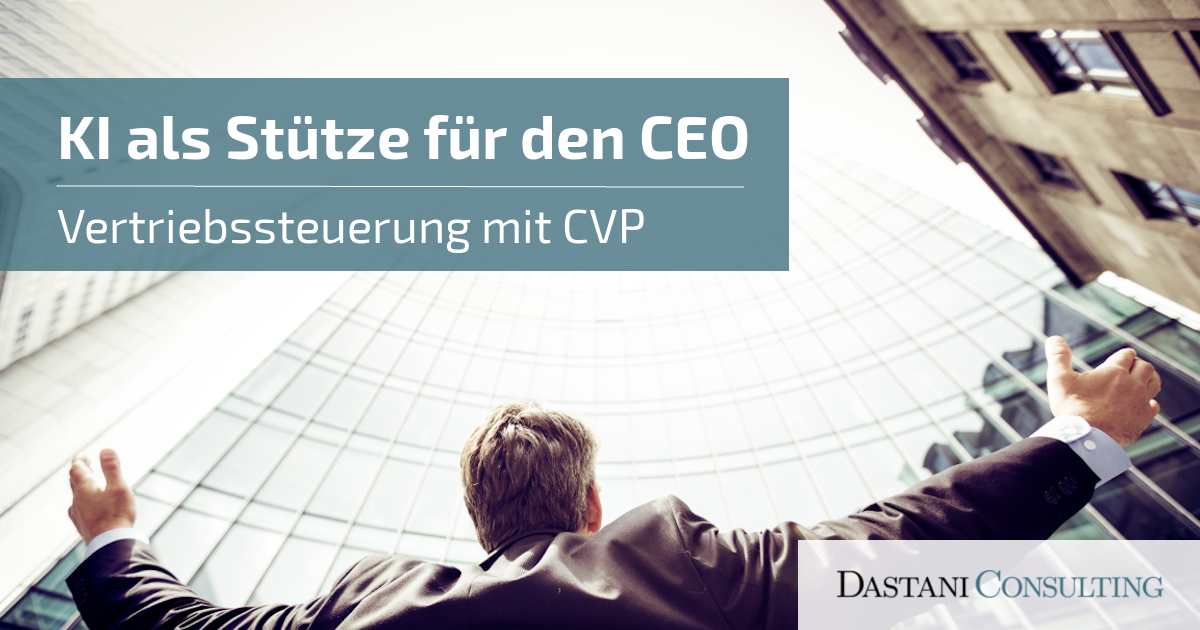 All economic indicators point to an economic slowdown. This weakening is already clearly noticeable in some business segments. The negative news is increasing more and more. They are often used by sales to justify the lack of target achievement. But is the failure to achieve sales targets really due to the weakening economy or are the problems somewhere else?

Where do the sales declines come from?
It is precisely against this background that more and more CEOs and CFOs are asking themselves where these target deviations actually come from.
Sales usually argues on the basis of two arguments. The first argument is that competition is stronger or that products are cheaper. Sales also argues that customers are more hesitant and order less.
But is this really true? Are the problems perhaps homemade?
Customer value prediction helps
This is where Customer Value Prediction (CVP) comes in as a management tool for the CEO. The CVP is a predictive analytics application developed by Dastani Consulting and based on artificial intelligence. The model forecasts expected future sales for all product groups down to all customers. The instrument is thus able to evaluate the entire customer base, as currently reflected in the ERP system, in terms of future sales development.
Target/Actual Comparison
In which areas (product, business and product ranges) have customers not developed as they would have had the potential to develop?
The CVP uses a target/actual difference to determine that in some regions, in some business areas or with some sales employees the drop in turnover – in relation to the potential it has in the customer base – is disproportionate.
The deviation indicates the customers who should have performed better. The CEO can thus signal to the sales department in which product areas he has not realized how much sales potential. In addition, he can announce to the sales department the customer for whom the turnover could have been realised. From this, suitable recommendations for action can be derived.
In the second part of our article you can read in which area CVP is also useful for the CEO.
If you have any further questions, please visit our social media channels (Xing, Linkedin) or call us at +49 (0)641 984 46 – 0.