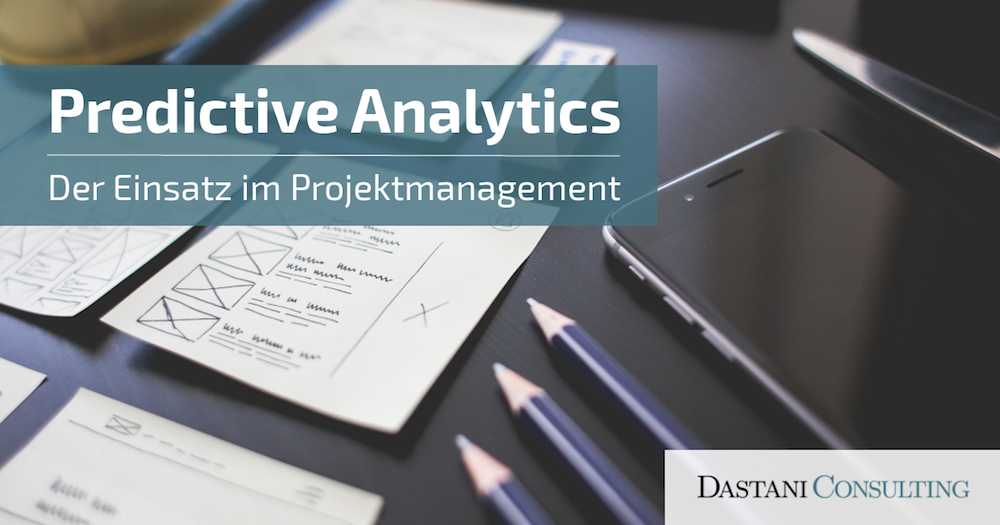 Careless management, underestimation of deadlines or an exceeded budget: there are many reasons why projects fail. With the help of machine learning, companies can use current data to immediately identify and counteract misjudgements.
Predictive analytics has become an important key prerequisite for deriving important information from data regarding customer needs and actions.
Predictive analytics is used in online shops and streaming services, among other things. Intelligent recommendation algorithms put the focus on individually tailored products or services for the customer or user.
On the right track with predictive analytics
Another trend is the use of predictive analytics in project management. Here the methodology can be used to keep projects within a given scope, time and budget. But also the constant insight into whether the project is on the right track to achieve the previously defined goals can be an important argument for its use in project management.
High potential for Big Data
However, there is often a lack of willingness to use large amounts of data to support decision-making. But in project management there is a high potential for such big data analyses, as the amount of project-related data is increasing rapidly. Cloud storage is also becoming lighter and more available. Partly free of charge solutions create ideal conditions for deployment scenarios.
Data input for new findings
In principle, all data sources serve as input data for the use of predictive analytics in project management. With the help of text mining, even data that is available in unstructured form can be used. The proportion of unstructured data, such as e-mails, log files, images, etc., is far greater than that of structured data. Natural Language Processing can make this data categorizable by reducing it to the most important core information. Mood analysis and information from external sources such as social media can also be integrated.
Based on the recognized patterns and dependencies of this data, new insights can be gained in project management, so that processes can be made more effective and efficient and important recommendations for action can be derived.
Machine Learning as planning support
With the help of machine learning and the predictive analytics based on it, companies can generate many advantages. Project managers receive valuable planning support and make decisions based on quantifiable data, because gut feeling no longer has any place in predictive analytics projects.
Success through preventive action
By using predictive analytics, project managers can act preventively instead of limiting damage. Potential problems can be prevented by identifying undesirable developments early on. In this way, planning success and quality are positively influenced. To this end, the real-time algorithms automatically improve with each further progress of the project.
On the basis of the information obtained in real time, it is possible to see at any time what is happening in the project and why, and to anticipate how the project will develop in the future. For this to succeed, managers must be prepared to actually use the amount of data for decision-making.
If you have any further questions, please visit our social media channels (Xing, Linkedin, Instagram) call us at +49 (0)641 984 46 – 0.