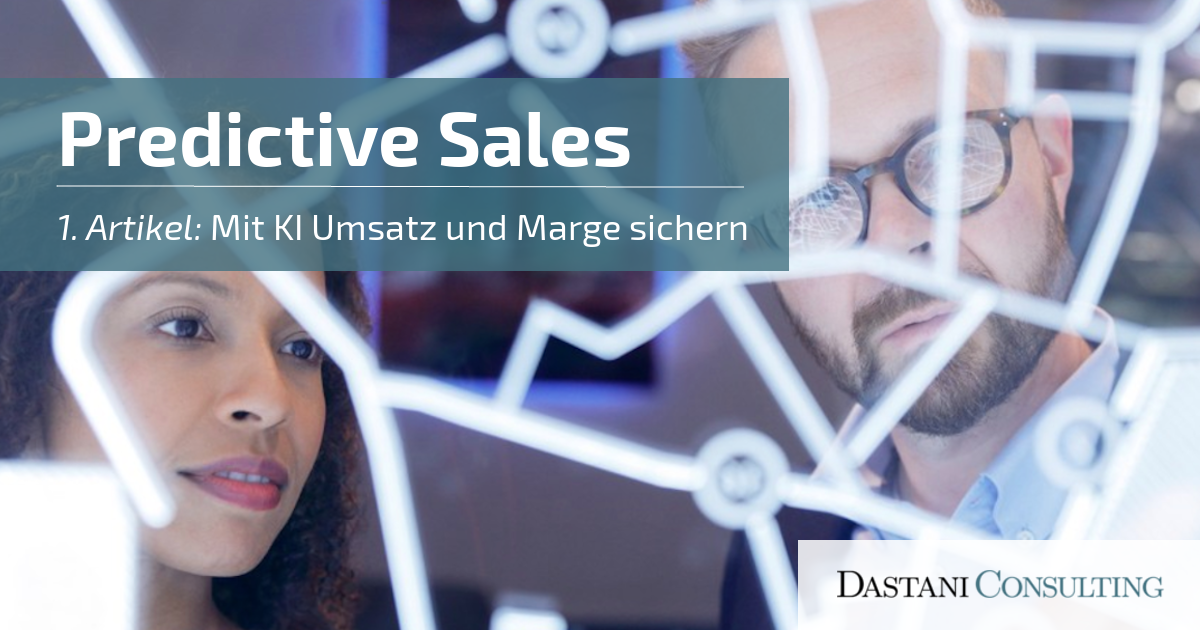 From now on the weekly article series with exciting topics from PwC and Dastani Consulting starts to demonstrate the added value of Predictive Sales in B2B: The first article deals with how artificial intelligence in sales can significantly increase sales and margins.
In recent years, there has been a lot of talk about artificial intelligence (AI) and even more has been promised: It should increase effectiveness and efficiency in sales immeasurably, but unfortunately little has been successfully implemented. The reason: AI initiatives started at the most sensitive point – communication with customers – and many failed at the beginning. Virtual e-mail assistants did not master the German language. Virtual telephone agents were not even offered in German, chat offers were rarely used by interested parties. In another area, however, AI can show results that dwarf both human experience and manpower. We are talking about the recognition of patterns among customers and prospects. These patterns make it possible to compare different criteria and identify desired characteristics among customers and prospects.
These analyses answer central questions of sales:
● Which target group promises the highest sales and the best margin?
● Which leads are most likely to be converted into successful deals?
● Which customers have the highest cross- and up-selling potential?
● Which existing customers will bring the highest value contribution?
● What offer should sales make next?
● With which customers can the share of wallet be maximised?
● Which customers are most at risk of leaving and how can this be prevented?
Each answer has an immediate impact on both revenue and cost of sales as well as margin-without additional investment in the Salesforce. So while the communicative component in sales has hardly benefited from AI so far, it promises enormous potential in analysis and strategy.
How the solutions work in detail and how they are successfully used in B2B sales, we explain together with our partner Dastani Consulting in our weekly article series on this topic. The following exciting articles await you:
2. predictive sales: technological requirements
3. forecast the purchase probability of potential customers
4. identify cross- and up-selling potentials
5. discover the turnover potential of the customers
6. not every goodbye hurts
7. concrete use in sales
If you have any further questions, please visit our social media channels (Xing, Linkedin, Instagram) call us at +49 (0)641 984 46 – 0.