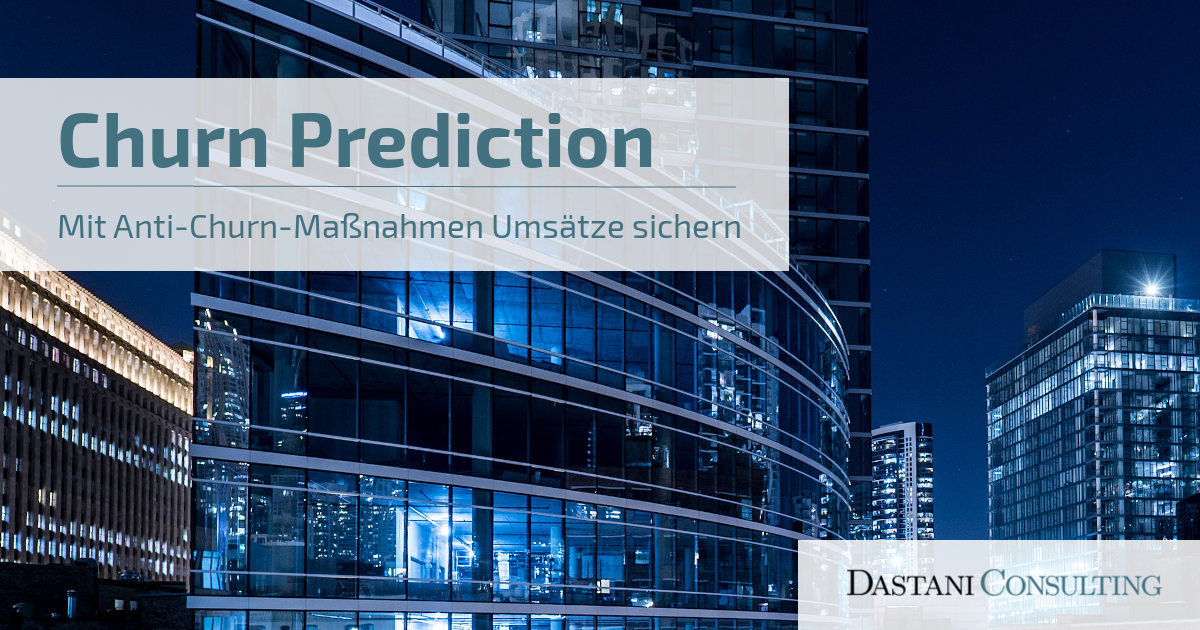 A churn prediction model helps to identify the migration of a customer safely and in time, in order to fulfill the goal of a sustainable business strategy and secure sales.
Identification of endangered customers
The basis of a churn prediction is first of all the analysis of the current migration. This means to deal first with two basic questions. First, how many customers will completely stop doing business together? Second, how many customers will significantly reduce collaboration? At the same time, it is important to understand what this means for the revenue and contribution margin lost through both phenomena. And what are the underlying causes: What loss was intended, e.g. because the margin was too low, or what loss could not be stopped, e.g. because insolvency was declared or a decline in business was achieved?
Forecast of endangered customers
In a churn prediction, we deal with the loss that was avoidable because the customers switched to the competition. The customers who have migrated to the competition have to be modelled. Therefore, it is forecast which customers will migrate to the competition with which probability and how high the threatened loss of the contribution margin is.
Churn system
The AI-based system uses all existing information of a customer. Sales development, customer duration, CRM data, NPS score, customer value prediction, claims/services, product usage, pricing, etc. flow into the system. Long-Short-Term Memory networks are able to use all kinds of information for forecasting – be it time series, texts or numbers. The Churn system forecasts the total loss due to churn, identifies the most vulnerable customers and indicates the causes of churn.
Avoid customer loss in time
If you know where a customer wants to switch to the competition, you can avoid losing the customer at an early stage by taking appropriate countermeasures. At this point, the AI-based churn prediction model helps not only to counter customer loss, but also to determine the causes of customer churn.
Rapid action and appropriate preparation are important when it comes to anticipating customer churn. The basis for promising modelling is the combination with intelligent customer relationship management. This is the only way to implement measures to retain customers.
If you have any further questions, please visit our social media channels (Xing, Linkedin, Instagram) call us at +49 (0)641 984 46 – 0.